About Dr Hendrickse
Dr Muhammad Chevaan Hendrickse is a cardiologist and medical researcher with a keen interest in interventional cardiology - a branch of cardiology that deals specifically with the catheter based treatment of structural heart diseases.
He began his career at the prestigious University of Cape Town, where he graduated from the Faculty of Health Sciences with Honours. He then went on to complete his community service, spending 6 months at G.F. Jooste Emergency Hospital and 6 months at Khayalitsha Site B, before completing an Advanced Cardiovascular Life Support Course in 2005. Following the course, he spent some time at Site B Community Health Clinic, which is currently at the forefront of community based HIV and TB Medicine.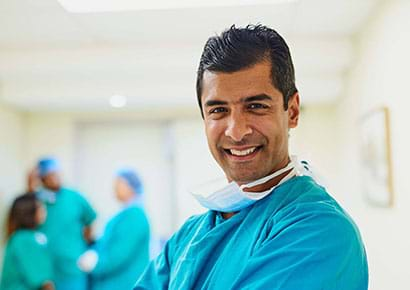 Dr Hendrickse then moved on to become a Medical Officer in Radiation Oncology in 2006. He was responsible for facilitating the smooth running of Oncology clinics as well as chemotherapy prescription and initiation, complication surveillance and treatment, medical management and radiotherapy administration. He was also avidly involved in a number of research activities and partook in the Quintiles Research Course.
In 2007, he was awarded the role of Radiation Oncology Registrar and became responsible for inpatient and outpatient service. He attained valuable skills in the principles of nuclear physics, radiation treatment planning using simulator technology and in the treatment of cancers with high energy linear accelerators, among other treatment modalities, such as brachytherapy. His time as the Radiation Oncology registrar also gave him a keen interest in internal medicine and cardiology, so he applied for a post as a Medical Registrar, which he was awarded in 2007.
During his time as a medical registrar, Dr Hendrickse completed a Fellowship of the College of Physicians of South Africa, which awarded him his Subspecialist qualification in Cardiology. He completed special units in Cardiology, Nephrology, Pulmonology, Geriatrics, Rheumatology, Gastroenterology, Haematology and Infectious Diseases.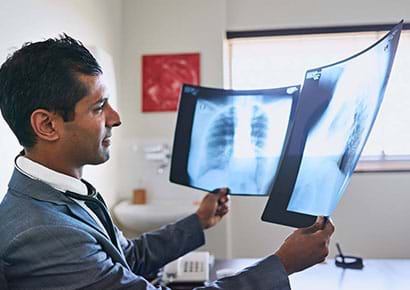 Following his Fellowship, Dr Hendrickse became the Cardiology Senior Registrar, a post which he still holds. He is also currently involved in the Pan-African Pulmonary Hypertension Cohort Study (PAPUCO), for which he has been awarded R50 000.00 to aid his research.
Dr Hendrickse is currently practicing as a Cardiologist at Melomed Private Hospital in Gatesville and often travels internationally to present his research and case discussions at Medical Conferences. When he is not abroad, practicing or conducting research, Dr Hendrickse enjoys Paddle-Skiing, Surfing, Fine-Art and Astronomy.